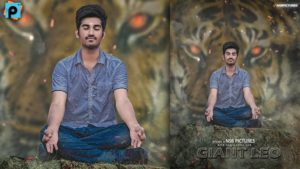 Hey guyz  welcome to nsb pictures.
today i am doing a concept editing .
so as you have seen the photo this is looking very beautiful and cinematic. this is edited on pics art mobile application.
in case you are new to picsart app i will recommend you to have look on my earlier posts that are too helpful for you.
i have made this photo with the help of some steps. i am gonna teach you each and every step so that you can make a stunning photo like this.
lot of people were requesting me to do some concept edit so im back with this tutorial guys
the best thing about making this photo is that this was clicked with a smartphone not dslr
this may be a worst thing in some cases but here it turns very good.
i have made this with very carefully after following some steps
STEPS TO CREATE :
OPEN YOUR PHOTO WITH PICSART
MAKE SOME NECESSARY ADJUSTMENTS
ADJUST COLOURS AND CONTRAST
SMOTHEN AND BRIGHTEN THE SKIN OF MODEL
REMOVE THE BACKGROUND PERFECTLY(

 

how to remove background ?

 

)

SAVE CUTOUT
OPEN BACKGROUND IN PICSART
ADD YOUR CUTOUT TO THE BACKGROUND
ADD ALL PNGS TO THE PHOTO
MAKE SOME COLOUR ADJUSTMENTS
ADD YOUR FAVOURITE FILTER
ADD A SHARPNESS FILTER
 watch video tutorial:-
 Don't skip any part of this video otherwise you will not be able to edit perfectly.
before Watching this video I will request you to like and comment on my video because it's the only thing which motivates me to give you best quality editing tutorials.
On order to support  us you need to
Subscribe us and press bell notification icon (if you are new)
 Give a like to our video and most important share our video on your social media like facebook , whatsapp or instagram.
Now enjoy our tutorial here.
Download stock:
You can download all the stock images from the link given below but before downloading keep in mind that the images are not 4 commercial purpose please don't use or re-upload them without prior permission from us
METHOD 1
tap and hold on any photo which you want to download
choose save or download option
and your photo is saved in gallery
METHOD 2
Click on the download button below
you will be redirected to google drive
download the whole folder
or download any photo which you want