Picsart dark black tone editing tutorial like pappya gaikwad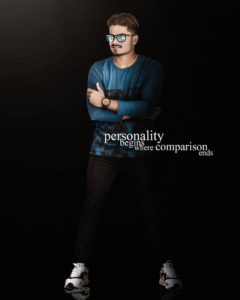 hey guys as you all know who is pappya gaikwad, pappya gaikwad is a famous photoshop editor and model . he is having a huge fan following on social media . he have more than 1 million followers on facebook and arround 500k followers on instagram just becuase of his photos.
today we we learn how to create such a dark black tone photo . this is  a recent photo of pappya gaikwad in which he applied a dark black tone effect in his photo. today i will teach you about how you can add a dark black tone shade to your normal photo and that too with your smartphone .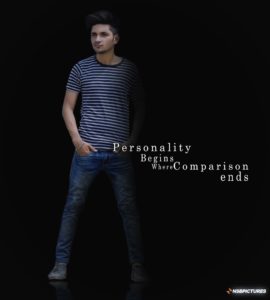 i will take example of a simple photo and teach you how to add this black dark tone filter in photo.here are some steps wich you need to follow
Follow these steps:
open your photo in picsart
make some colour adjustments
remove background
add a black background
add black shadow filter
add hair png
its almost done
now add your favourite filter and save photo
 watch  video tutorial
You can watch this tutorial out on our you tube Chanel.
This tutorial is absolutely free but all you need to do is just support us so that we can bring more and more helpfull tutorial for you.
On order to support  us you need to
Subscribe us and press bell notification icon (if you are new)
 Give a like to our video and most important share our video on your social media like facebook , whatsapp or instagram.
Now enjoy our tutorial here.
HOPING THIS VIDEO IS VERY HELP FULL FOR YOU.
IF IT REALLY WORKED AND YOU REALLY WANT TO APPRECIATE ME THEN PLEASE LIKE AND SHARE THIS VIDEO WITH YOUR FRIENDS ON SOCIAL MEDIA.
YOU CAN SIMPLY COPY THE LINK OF VIDEO AND SHARE IT ON FACEBOOK, WHATSAPP AND OTHER SOCIAL MEDIA PLATFORMS.
And guyz please dont forget to subscribe my Chanel
Download stock:
You can download all the stock images from the link given below but before downloading keep in mind that the images are not 4 commercial purpose please don't use or re-upload them without prior permission from us
METHOD 1
tap and hold on any photo which you want to download
choose save or download option
and your photo is saved in gallery
METHOD 2
Click on the download button below
you will be redirected to google drive
download thewhole folder
or download any photo wich you want